This week I managed to purchase 5 Sunglasses (yes, I didnt grab 2 like I thought with the BOGO deal at Rite Aid)
We gave one away to Stephen's friend, Stephen (yes, two Stephens a year apart.  Its fun.
)
2 are set aside for Christmas.  *I need to get 4 more*
Anyway, Emma and Stephen really enjoyed what mommy brought home;
Emma is all girl.  She loves to copy me and when I am inside, there is where my glasses go.  So she obviously had to copy me.

(yes, she burned her chin somehow)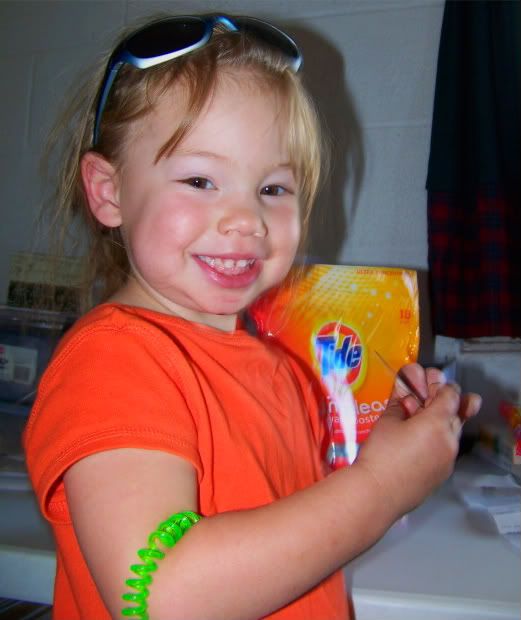 Stephen, liked to use his as a necklace.  So I put them on and then snapped quickly. Hee hee.
and one more for the road….